DESIGNER PACKAGE
PHOTOSHOP & ILLUSTRATOR
SAR 2,800 3,400
Course Duration : 4 Weeks
Total Hours : 27 Hours
Class Duration : 3 Hours / Visit
Weekly Visits : 2 Visits / Week
PREMIUM PACKAGE
PS, AI & AFTER EFFECTS
SAR 4,800
Course Duration : 7 Weeks
Total Hours : 42 Hours
Class Duration : 3 Hours / Visit
Weekly Visits : 2 Visits / Week
PARALLEL PROJECT
BRANDING ASSIGNMENT
Print Media : Logo, Card, Brochure, Flyer etc
Screen Media : Social Media Covers, Banners
Presentation : Mockups
INDESIGN OFFER
Those who took all Classes of Photoshop, Illustrator & After Effects, will be provided with an Additional Free Class, covering all Basics of InDesign.
AFFILIATION PARTNERSHIP
In Current Economic Situations of Saudi Arabia, Govt. is trying its best to increase the Employment rate of Saudi Youth. However the Companies are finding it difficult to hire that much Saudis as many among them are not professionally skilled yet. Therefore I decided to introduce a Skill Development Training Program, in Partnership with Different Institutes, to get Saudi Students professionally skilled. So that they can get hired by companies to help raising the Saudi Economy as well as for their own personality & career growth.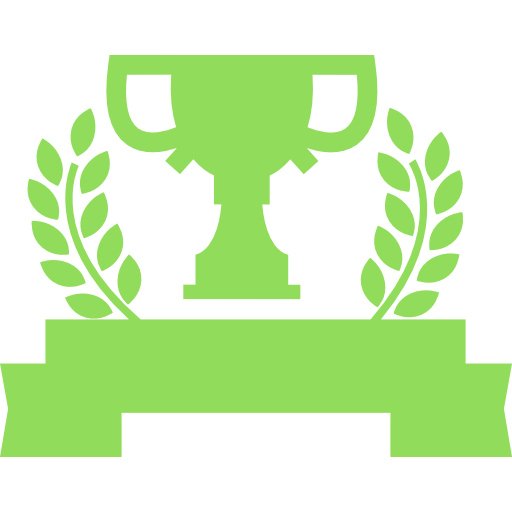 Professional & Creative Training
Separate Classes for Girls
Comfortable Learning Environment
WHAT WILL YOU LEARN?
Learning Graphic Design, is all about understanding the usage of designing tools, and development of Creativity. Everything you see around you, from a Chocolate wrapper to Giant Sign Board, is designed by some Graphic Artist. Graphic Designing not only makes something look good, it organizes information to help deliver a message in the most impressive & effective way possible. When you combine the right image, a well-written headline, professionally executed in a well-established package, then the message hits its target. So all the companies need a Graphic Designer. Either they hire one, or they take services of some Creative agency.
Major Software and Tool of this Course will be Adobe Photoshop CS6. After covering all aspects of Photoshop, we will shift our Focus to Illustrator and then finally towards After Effects to cover Video Designing. As a Bonus, we will conduct a Free Training Session covering Basics of InDesign as well.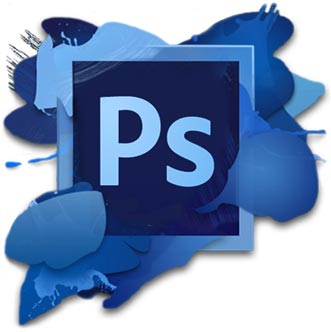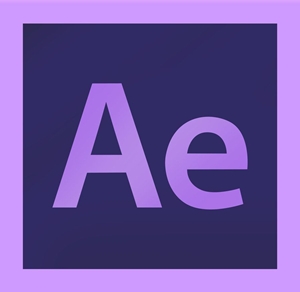 PROJECT ASSIGNMENT
Each Student will be assigned a Designing Project which will proceed parallel to Training Classes. So that you can taste the Professional Flavor of Graphic Designing Projects. It will also help you in understanding the Presentation required for the Market, and requirements of Clients.
Designing a Complete Branding Solution of a newly Established Business XYZ. The company not only requires a Print Media Branding Package, but also wants to show its presence on Social Media. So this Branding solution will consist of 2 Sections :
1. Print Media (Logo, Business Card, Brochure, Flyer etc)
2. Social Media (Facebook Twitter Covers, Google Ads, Display Pictures)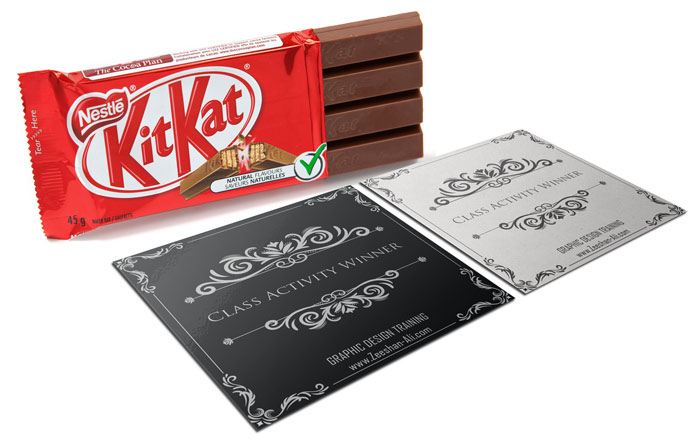 CERTIFICATE
Here is a Sample of the Certificate you will receive after completion of Graphic Design Course. We will mention the Tools depending on your Package, however if you will skip classes of any tool, that will not be mentioned on your Certificate. This Graphic Design Certificate will be in both English & Arabic.
Winner of Each Class Activity will be provided with a Card & a Chocolate.
At the End of Training Course, the student who will have most of those Cards will be awarded with an additional Card stating Him/Her as Best Student of that Batch.
CREATIVE ACTIVITIES
We don't believe in Regular Syllabus based Designing Course. We involve students in Creative Class Activities & Competitions for practical knowledge of Tools & for Development of Creative abilities.
Winner of Each Class Activity will be provided with a Card & a Chocolate.
At the End of Training Course, the student who will have most of those Cards will be awarded with an additional Card stating Him/Her as Best Student of that Batch.
LEARNING ENVIRONMENT
We provide Professional & Comfortable Learning Environment to all Students.
There are special Presentation Rooms as well as Computer-Labs for Practical Training.
PRIVATE TRAINING
In case, you are interested in Learning something specific or if you are not comfortable with the Training Venue/Schedule, then you can Contact for Private Training at Home. However, your request will be approved only if your Location & timing will be acceptable for the Trainer. Cost will be same like Regular Classes.
Private Training
Individual Focus
Custom Course Outline
VISIT 1
Introductory Lecture
Importance & Overview of Course
Planning of Course Activities
Principles of Graphic Designing
Sense of Colors & Creativity
Types & Effects of Colors
Types of Color Schemes & Systems
VISIT 2
Introduction to Adobe Photoshop cs6
Why Photoshop ? Comparisons
Getting Familiar with Interface and Tools
Understanding the Layers structure
Usage of Texts and Shapes
Creating First Abstract Design
Tools & Requirements
VISIT 3
Introduction to Photo Editing
Handling Brightness & Contrast
Usage of Photoshop Filters
Usage of Color Overlays
Clone Stamp Tool
Dodge, Burn & Healing Tools
Eraser & Gradient Tools
VISIT 4
Introduction to Selection Tools
Which Selection Tool to Use ?
Inverse Selection & Tolerance
Magic Wand Tool
Understanding Lasso Tools
Understanding Marquee Tools
Practice Session for all Above
VISIT 5
Project Assignment
How to Organize your Work ?
Understanding Client's Requirement
Concept of Branding
Usage & Selection of Fonts
Formal & Artistic Designs
Color Replacement Tool
VISIT 6
Introduction to Vector Graphics
Basics of Adobe Illustrator
Logo Designing(All TYPES)
Fill & Stroke Concept
Shape Builder Tool
Creating Vectors & Illustrations
Shadow Types
VISIT 7
Usage of Blending Options
Usage of Adjustment Layers
Business Cards & Flyers
Color Gradients
Understanding Advertisements
Infographics
Paragraphing Techniques
VISIT 8
Social Media Covers
Designing Banners
Arabic Fonts
Usage of Mockups
Designing a Brochure
Basics of Masking Techniques
Understanding Layer Styles
VISIT 9
Clipping & Opacity Masks
Making Color Blends
Usage of Pen Tool
Making Patterns
Editing EPS Icons
Understanding Art Boards
Image Tracing
VISIT 10
Basics of Adobe InDesign
Understanding Paging
Practical Brochure Design
Linking Text Boxes
Master Pages
Rectangle Frame Tool
Short Keys
VISIT 11
Basics of AfterEffects
Understanding TimeLine
Understanding Project Panel
Importing Images/Footage
Layer Animations
Position & Scale Techniques
Opacity & Rotation Techniques
VISIT 12
Understanding KeyFrames
Understanding Pre-Compositions
First Video Render
Audio Syncing Techniques
Importing Illustrator Layers
Graph Editors
Anchor Point Settings
VISIT 13
Camera Techniques
Understanding Repeaters
Working with Particles
Understanding Trim Paths
Video Intro & Outro
Video Infographics
Bounce & Drop Effects
VISIT 14
Character Animation Usage
Moving Objects over Paths
Linear Interpolation
Music Interpolation
Video Intro & Outro
Project Submission & Evaluation
Certificates & Career Options
Training Venue : Knowledge Core,
Exit 9, Hayyu Shohda 58,
Street Talal bin Abdur Rehman,
Imam Saud Road,
Riyadh, Saudi Arabia.
Email : hello@zeedign.com
Phone : +353 873805687
Whatsapp : +353 873805687
TAGS
Graphic Design Courses Riyadh, Saudi Arabia.
Graphic Design Classes in Riyadh, Saudi Arabia.
Graphic Designing Training in Riyadh, Saudi Arabia.
Graphic Designer Riyadh, Saudi Arabia.
Graphic Design Diploma Riyadh, Saudi Arabia.
TAGS
Graphic Design Course in Riyadh, Saudi Arabia.
Graphic Design Short Course in Riyadh, Saudi Arabia.
Graphic Design Artist.
Graphic Design Portfolio.
Graphic Designer in Riyadh, Saudi Arabia.

TAGS
Graphic Design Schools in Riyadh, Saudi Arabia.
Graphic Design Colleges in Riyadh, Saudi Arabia.
Learn Graphic Design in Riyadh, Saudi Arabia.
التصميم الجرافيكي   –   تصميم الجرافيك
دورة التصميم الجرافيكي الرياض